The Everlasting
Bond
United Film faced Shuttering Plywood is the preferred choice for builders,developers, and contractors to provide cost effective formwork and shuttering solutions for their esteemed projects as we are among the best Shuttering Plywood Manufacturers in India.
United Shuttering plywood is manufactured from veneers of carefully selected and strong Eucalyptus hardwood. All core veneers are bonded with high quality liquid phenol formaldehyde synthetic resin manufactured at our resin plant conforming to IS 848: 1974.The All Glue line (AGL) technology ensures that all veneers are fully dipped in resin and pre glued to enable the glue to be soaked into the wood veneer making United Shuttering plywood the best quality shuttering plywood.
As one of the best Shuttering Plywood Manufacturers in Haryana the Upper Phenolic film is produced in-house in a state-of-the-art Impregnation Dryer that ensures an even and smooth film with High Glue content that results in a high GSM film. This film is a USP (Unique Selling Point) of our Film faced plywood as it enables the plywood to withstand the harsh acidic conditions of concrete and water. The resulting surface is defect free and can provide maximum repetitions with a superior finish so that the labor for slab rework and plastering is minimized, resulting in huge savings in the overall project cost. We have adopted the best technology to provide High GSM-Super resin Impregnated films that can further improve the surface and life of the plywood. As one of the most trusted shuttering plywood manufacturers in yamunanagar, we also have fully automated presses based on PLC systems and thermodynamic sensors to ensure the top-notch quality that our customers trust us.
Our unique process ensures a final product that is ideally suitable for nailing, screw holding and heat resistance to bear the toughest conditions. The load- bearing capacity of our Top 10 Shuttering Plywood Manufacturers is enhanced using HDR densification technology; the High densification ratio ensures that the glue in the veneers is properly bonded to the wood veneer layers and creates interlinking bonds that create a superior product that is strong from within.
100% hardwood Eucalyptus wood ensures extra strength and higher water tolerance. Extra compression leads to better nailing and screw holding properties.
Available in Yellow , Black and Red Film Faced Shuttering Plywood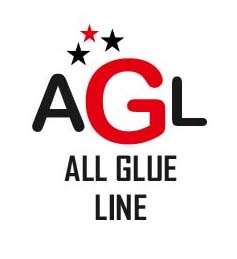 All Glued lines for Extra Strength, 100% Phenol Formaldehyde (PF) resin with high Solid content that result in 100% waterproof Shuttering plywood.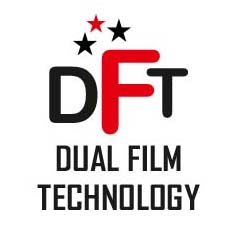 120 GSM phenolic film for superior surface finish leading to huge savings in plaster repair labour and rework time.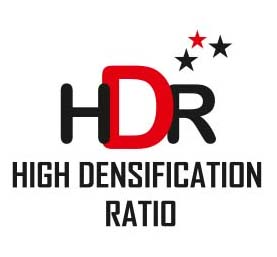 HDR technology for guaranteed maximum Repetitions
It is the ideal framework plywood for concrete moulds and pre-cast applications since it is dent free. United shuttering plywood is non-corrosive and imparts a smooth and even finish on the concrete surface; this saves labour cost of the customer as there is no need for re-plastering.
Available in -
☛12mm-(30kg, 34kg, 36kg)
☛ 18mm-(50kg , 45kg)

---
CHECK FOR AUTHENTICITY
Each ply has aunique QR code-based authenticity check to ensure that our customers are not cheated by cheap imitations.